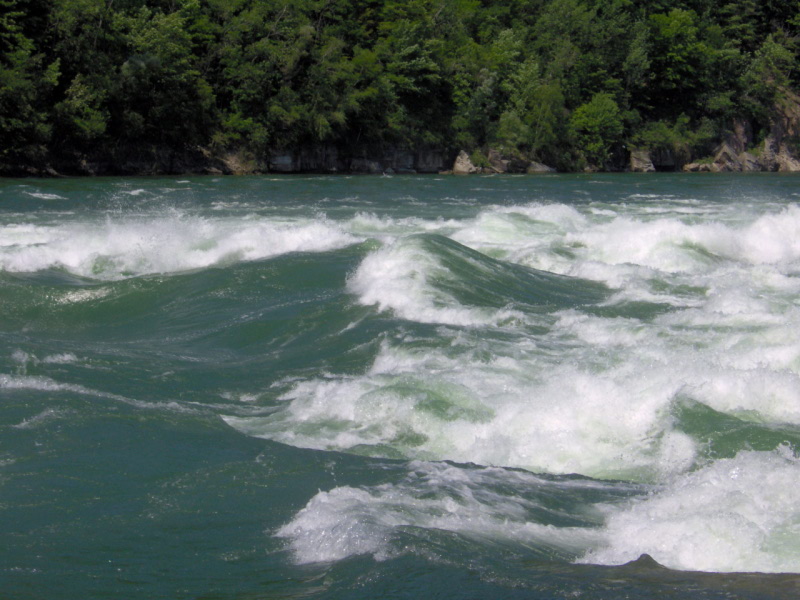 Today was an extremely windy day on the river! Even more so than it was on
Labor Day
. My board was bouncing on top of the white-cap waves.
I started out going against the wind because I wanted a less fatiguing tailwind during the last leg of my paddle. I would paddle with as much strength as I could and felt like I hadn't even moved an inch. Instead, I felt like I just kept getting pushed back by the wind. In fact, if I stopped moving my paddle for just one second, the wind would blow my board 180 degrees and start pushing me the opposite direction I was trying to go. My legs started to feel like Jell-O. The waves were so strong that my board almost capsized. I was praying that not only would I not fall off my board but that I also wouldn't lose control of it and crash into the rocks.
This is kind of how I've been feeling about my business lately. In trying to do things in my own strength, I quickly lose energy and easily get turned around. I realize that I have to just let go and let God work in His strength instead of my own, and trust Him to lead me in the right direction.
"The everlasting God, the Lord, the Creator of the ends of the earth, neither faints nor is weary.
His understanding is unsearchable. He gives power to the weak,
and to those who have no might He increases strength.
Even the youths shall faint and be weary, and the young men shall utterly fall,
But those who wait on the Lord shall renew their strength;
They shall mount up with wings like eagles, they shall run and not be weary,
They shall walk and not faint." Isaiah 40:28-31